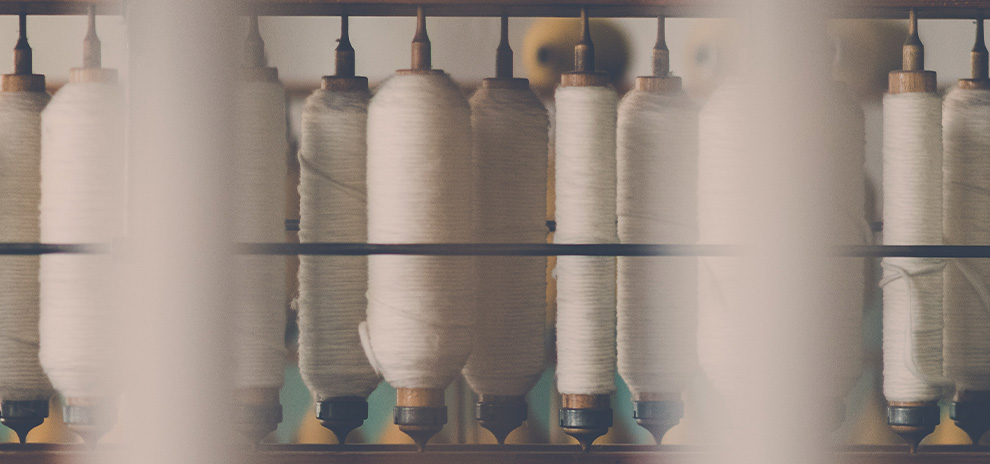 I.Code is based in the Cholet area and is proud of its local expertisehighlighted by an entirely female team on a day-to-day basis. As it seems important to us to highlight all of the work done in-house, let's have a look at what is behind how our products are made. Focus on 4 key professions…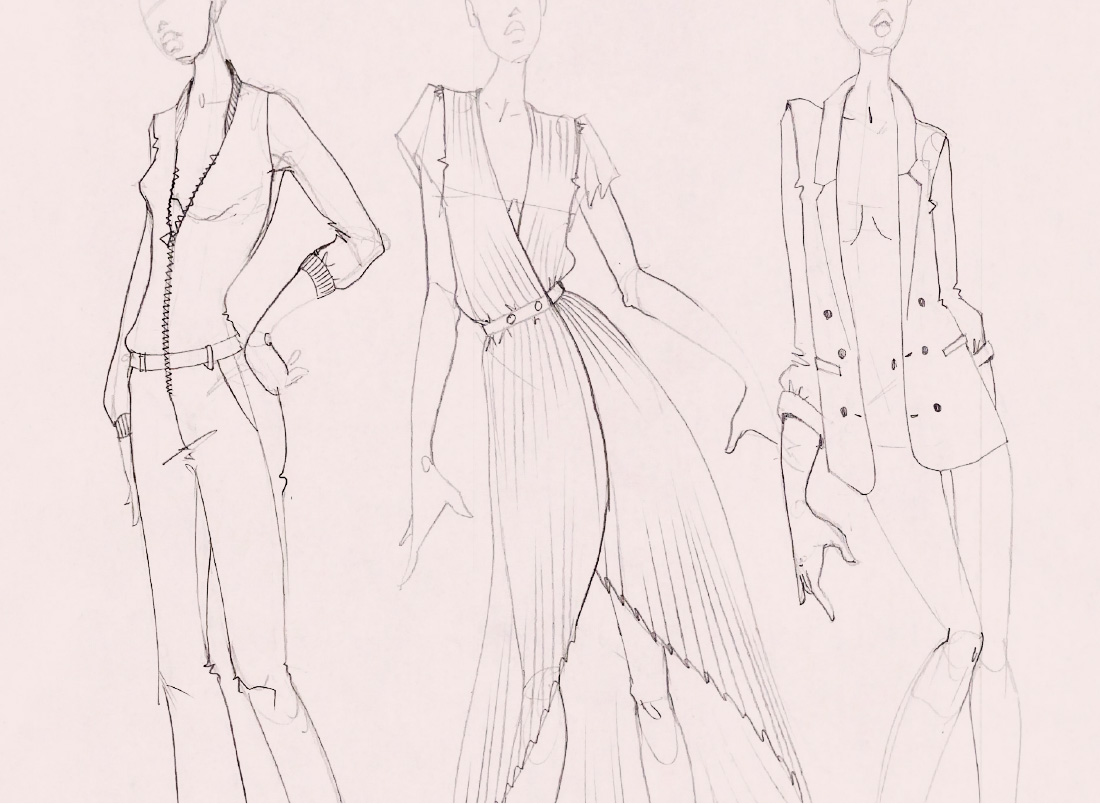 Step 01.
STYLING
The two Maries
Each season our Maries work to bring us original pieces, from idea to sketch. They use trends for inspiration, defining the shapes, lines, and colours that will make up the season's collections. Dresses, tops, trousers, jackets… They're not afraid of anything and together they put it all together to design a sparkling, feminine I.Code wardrobe, with cheeky touches here and there! Once the collection director has approved their sketches, the stylists talk with the buyers to establish the material that's suitable for the model and with the pattern makers for the technical part. Once the pattern has been fine-tuned, the stylist prepares the technical sheets to send them to the production planning/design offices.
Step 02.
PATTERN MAKING
Agnès, carole & ambre
Once the stylist has done the technical drawing, our trio of pattern makers step in! The pattern maker is responsible for the product being well made before it is mass-produced. They always start with a pattern which enables going from the drawing to giving the garment volume. Making it in 3D as it were. After making an initial prototype, they make adjustments until the perfect model is achieved. Gradation is then applied, which enables the first pattern to be adjusted in all existing sizes (at I.CODE, from 34 to 44).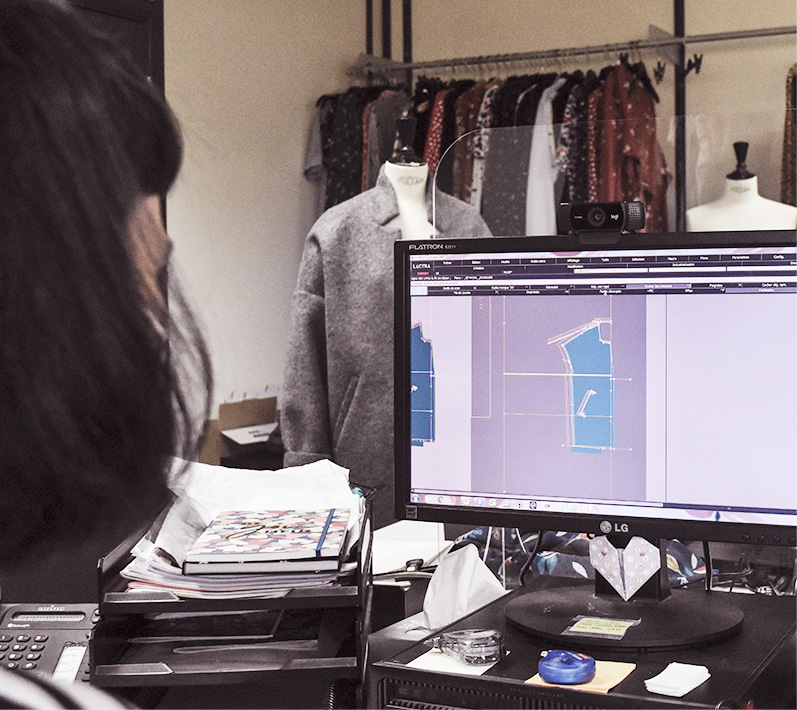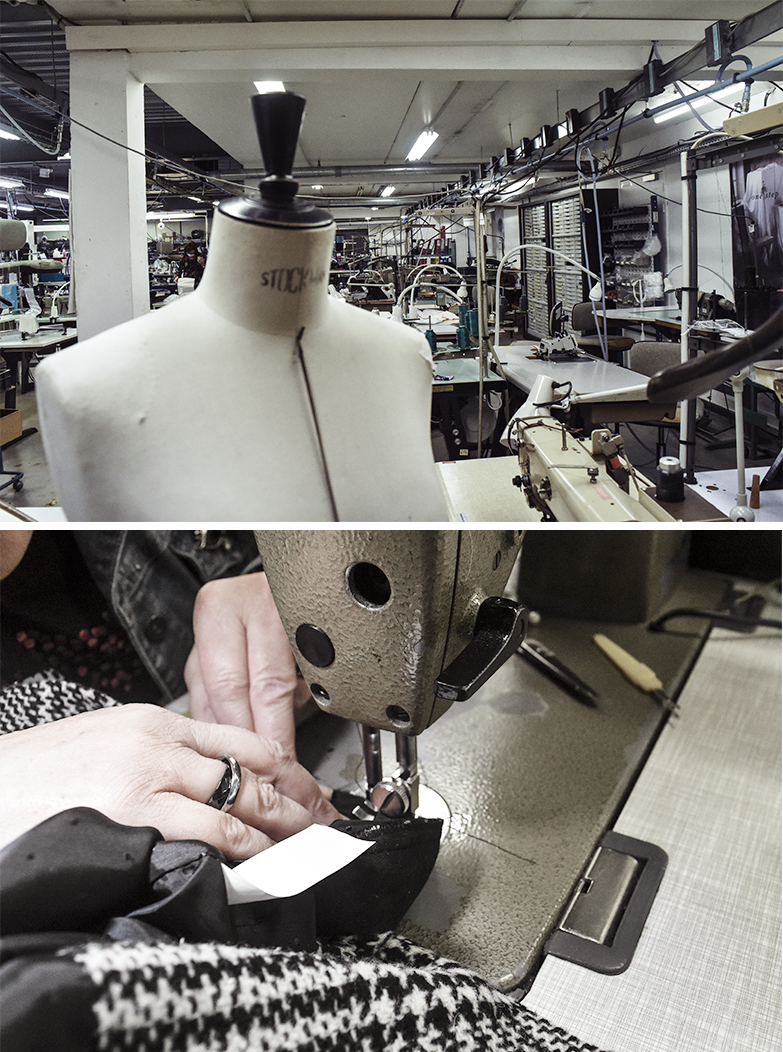 Step 03.
STITCHING
Madeleine
Our stitcher intervenes once the pattern has been finished. The use their nimble fingers to put the first prototype together and check that it's feasible. After having cut out the various pieces from the pattern, they assemble them according to a very precise assembly process. This enables difficulties and/or anomalies related to the pattern or materials to be detected, and to propose fast technical solutions to improve the model.
Step 04.
PRODUCTION PLANNING / PLACEMENT
laurence & karine
Our wonder women in "production planning" plan a model's manufacturing, from the technical information the design office provides, and by taking production parameters and the specifications into account. They constantly interact directly with various departments, whether production, the design office, buying, and stylists, as well as suppliers and sub-contractors. Having a "placement" service enables us to reduce our material waste: to date, the efficiency rate is at 85% and we love that! But that's not all, they also study production costs, defining cost prices and analysing product added value, writing technical instructions and instruction forms for production departments are all elements involved in the process… if you please!
And as part of our CSR approach, the production planning department tests things for new products or procedures, like new more virtuous materials for example, and proposes solutions for improving performance.